The most affordable way to safely monitor transformer vaults and elevate your grid reliability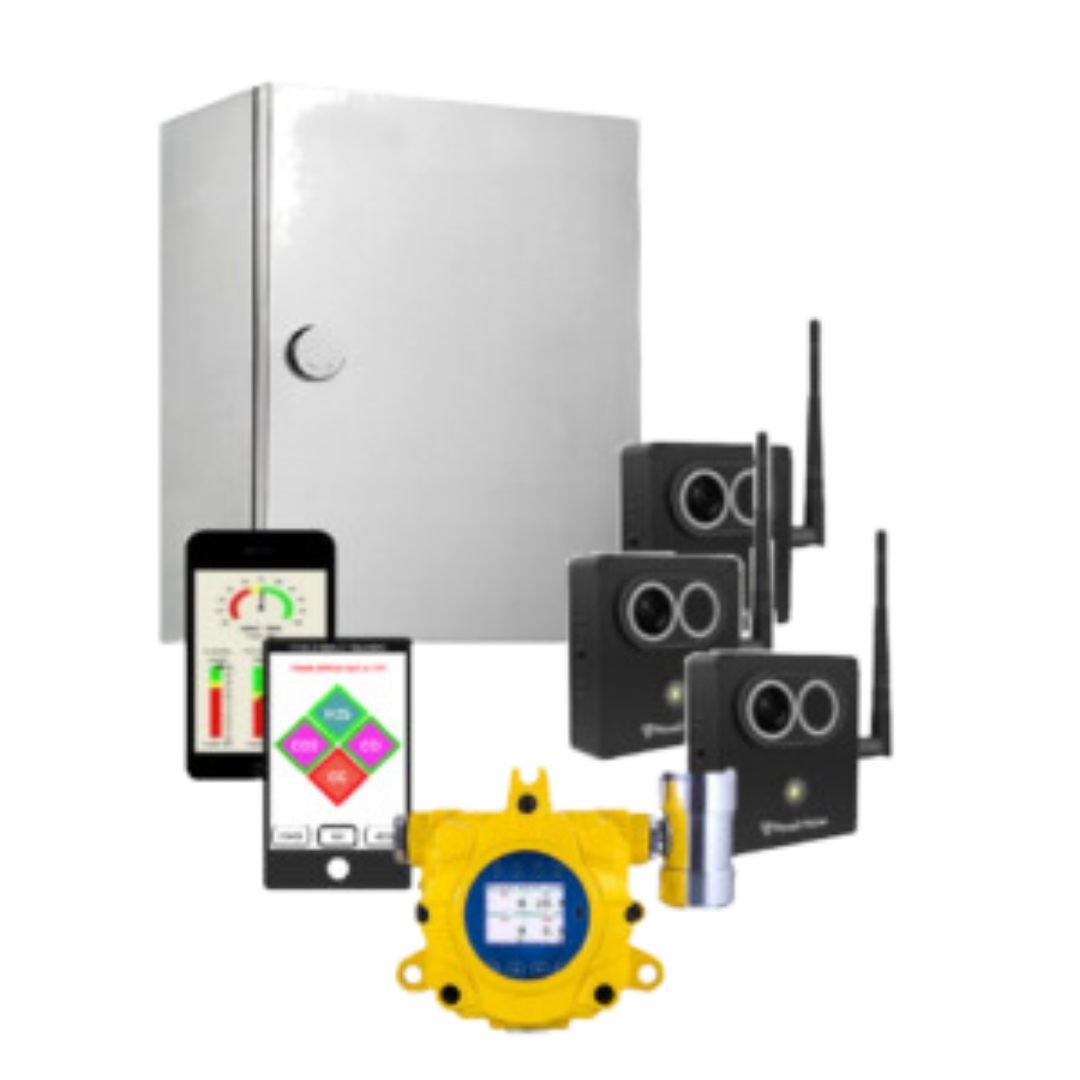 Multi-Gas Environment Safety Monitor (MGEM)

AI-Powered Analog Gauge Reading & Digitization

IR Temperature Data Extraction Image Processing

Radiometric Image Capture

Sump Pump Monitor

Float Switch Monitoring

Transponder & Lamp Control Monitoring

13 Electrical Sensors

NIST-Certified Gas Monitoring

Up to 4 Thermal Camera Inputs

Infrared and IR / VR Sensor Fusion and Adaptive Response Technology

Read-Only, Secure Air-Gapped Bluetooth Telemetry App
PowerVault Underground Transformer Monitoring
Unmatched Performance and Value
Instead of workers needing to enter each transformer vault periodically to check on the health of your assets and taking the onerous safety steps every time to do so, what if they could see a real-time view from their phone, without ever entering the vault? Enter PowerVault.
Developed in close collaboration with major U.S. electric utilities, PowerVault sets the standard for transformer vault, underground equipment, and environmental monitoring. Designed to meet the operational and safety needs of underground utility operators, PowerVault combines select sensors and technologies to monitor both the health of power delivery equipment and their operating environment, 24/7/365.
This enterprise-ready system is your gateway to increased field crew productivity and greater reliability through real-time insight into critical asset conditions.
Future-Proof Technology: PowerVault is built to adapt to the future, guaranteeing that your investment remains relevant in an ever-changing landscape.

Comprehensive Monitoring: In addition to visible and infrared sensors, PowerVault easily integrates data from analog sensors and digital devices like transformer oil monitors, CTs, PTs and others. 

Premium Reliability: Elevate your system's dependability with PowerVault's cutting-edge technology, safeguarding power delivery assets and minimizing disruptions.

Workforce Safety: Prioritize the well-being of your workforce with real-time safety measures and continuous monitoring of critical parameters.
Experience the future of underground transformer monitoring with PowerVault. Unleash unmatched reliability and workforce safety that's second to none. Your subterranean sites have never been in safer hands.
Delivering premiere reliability and workforce safety of underground transformer vault environments
Or learn more about PowerVault capabilities and specs below.
Elevate Your Grid Reliability and Worker Safety with the PowerVault Underground Transformer Monitoring System from Power Intelligence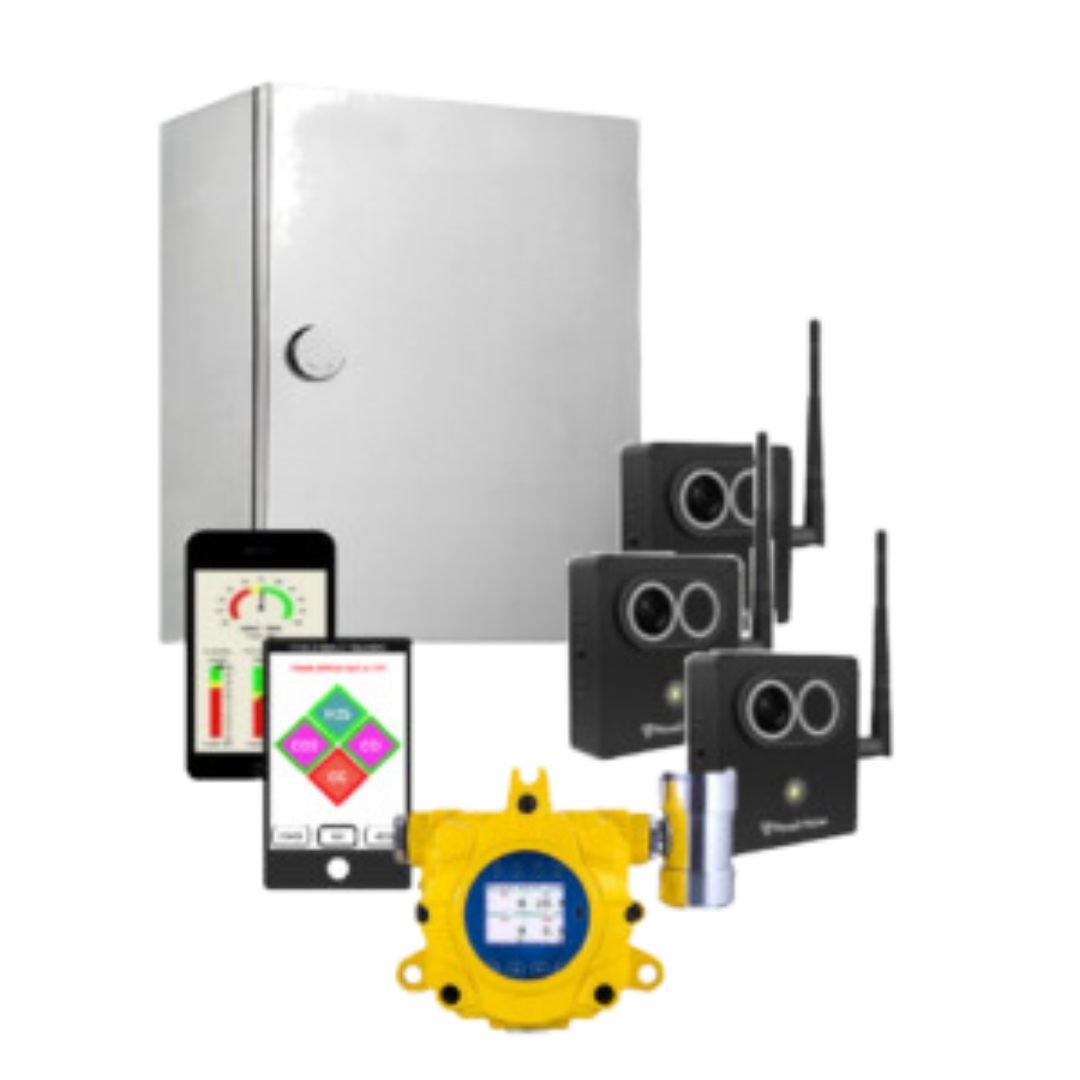 AI-Powered Analog Gauge Reading & Digitization

Radiometric Image Capture

Infrared and IR / VR Sensor Fusion and Adaptive Response Technology

Read-Only, Secure Air-Gapped Bluetooth Telemetry App

Up to 4 thermal camera inputs

And more
PowerVault Underground Transformer Monitoring
A future-proof, enterprise-ready system to continuously monitor every facet of subterranean sites, PowerVault delivers premiere reliability and workforce safety of underground transformer vault environments. Capable of being wall or device-mounted, the rugged IP67 watertight PowerVault covers all your monitoring and prevention bases.
Delivering premiere reliability and workforce safety of underground transformer vault environments
Ore learn more about PowerVault capabilities and specs below.
Underground transformer vaults are vital for a stable power delivery network, but the assets they protect pose inherent safety and reliability challenges. That's where the Power Intelligence PowerVault Underground Transformer Monitoring System steps in.
It's a smart toolkit that helps utilities boost reliability and keep workers safe.
PowerVault is a sophisticated suite of analytics and monitoring tools meticulously crafted to empower utilities to enhance both reliability and workforce safety.
Every PowerVault solution comes equipped with:
Multi-Gas Environment Safety Monitor (MGEM)

IR Temperature Data Extraction Image Processing

Sump Pump Monitor

Float Switch Monitoring

Transponder & Lamp Control Monitoring

13 Electrical Sensors

NIST-Certified Gas Monitoring

Thermal conductor/connection measurements

Automatic digitization of analog oil level and temperature gauge readings

Primary and secondary conductors evaluations

Multi-location fault, disturbance, and load data along underground feeders

Continuous monitoring of toxic and combustible gases
Enhancing Safety and Reliability in Underground Power Delivery
In the realm of underground power delivery systems, ensuring safety and reliability stands as the utmost priority. The presence of toxic and combustible gases perpetually looms as a potential hazard for workers operating in close proximity to high-voltage equipment, such as transformers, circuit breakers, and switching gear.
Discover how our cutting-edge solutions are engineered to safeguard lives and fortify the dependability of your power delivery infrastructure.
Boost Efficiency and Safety with Real-time Monitoring
Say goodbye to the burden of costly and time-consuming safety protocols and evacuations when entering confined workspaces. Our advanced solution offers continuous monitoring of vaults, tunnels, and manholes to detect hazardous environmental conditions, while simultaneously keeping a watchful eye on every critical connection and device within the workspace. 
Elevate productivity and safeguard worker well-being with our cutting-edge technology
Navigating Unique Environment & Hazards
Operating high-voltage equipment underground comes with a distinct set of challenges. From periodic flooding to corrosive surroundings and inadequate ventilation, these factors combine to pose significant risks to both equipment reliability and personnel safety.
Explore our solutions to mitigate these challenges and ensure uninterrupted operations in these demanding underground environments.
Seamless Enterprise Scalability and Connectivity
Effortlessly integrate our system with your existing devices and systems, whether it's transformer DGA, bushing monitors, or circuit breaker sensors. With PowerVault, you can effortlessly capture, analyze, and transmit radiometric imagery and real-time operational data to your enterprise data historians for comprehensive, long-term storage, and in-depth analysis.
Elevate your connectivity and scalability to drive superior performance
The PowerVault and Mastermind systems are fully customizable. Get in touch and build the perfect system for your needs today.