Intelligent Sensing for more secure substations 
Now more than ever, the security of our nation's substations is of critical importance, but traditional  substation security hasn't been enough, failing to deter attacks, theft, and deliberate interference. 
When extremists attacked substations on the east coast in late 2022 and early 2023, we developed an adaptable, customizable substation security protocol that can improve any site's asset protection practically overnight. 
Protecting critical assets & infrastructure with 30 Years of Zone and Perimeter Security expertise
Before starting Power Intelligence, the team behind the tech developed and designed perimeter security and zone security solutions for the Department of Defense, Volvo, Duke Energy,  UGI, Navy Marine Corps, and every US Naval Weapons Station from Charleston and Pearl Harbor to Manama, Bahrain among others. 
Though the assets they needed to protect varied, their chief concern was the same: observe the area of concern, and when something happens that shouldn't, sound the alarm. 30 years ago, technology to accomplish that did not exist until Robin Thompson, CEO and Chief Engineer of what is now Power Intelligence, developed it. 
This proprietary solution not only detects intrusions but also automatically classifies detected objects as human, animal, or vehicle, and subsequently filters to suppress most false alarms. 
Dual Intrusion Detection and Condition Monitoring
Our approach combines radar detection, tracking cameras, and advanced image processing, adapting the approach developed for security clients with the concerns of electrical, nuclear, and oil and gas sites in mind. 
Substation managers and utility leads who choose Power Intelligence reap the benefits of concurrent intrusion and critical asset status monitoring. Working with your team from consultation and design through deployment, we are able to offer the detection of both intruders and operational degradations and failures using the exact same sensing hardware, thermal imaging, and analytic software we use to enact our predictive maintenance and rapid deployment solutions. 
Site Surveillance and Security Solution
Sensor-Fusion and Dual Detection for Enhanced Protection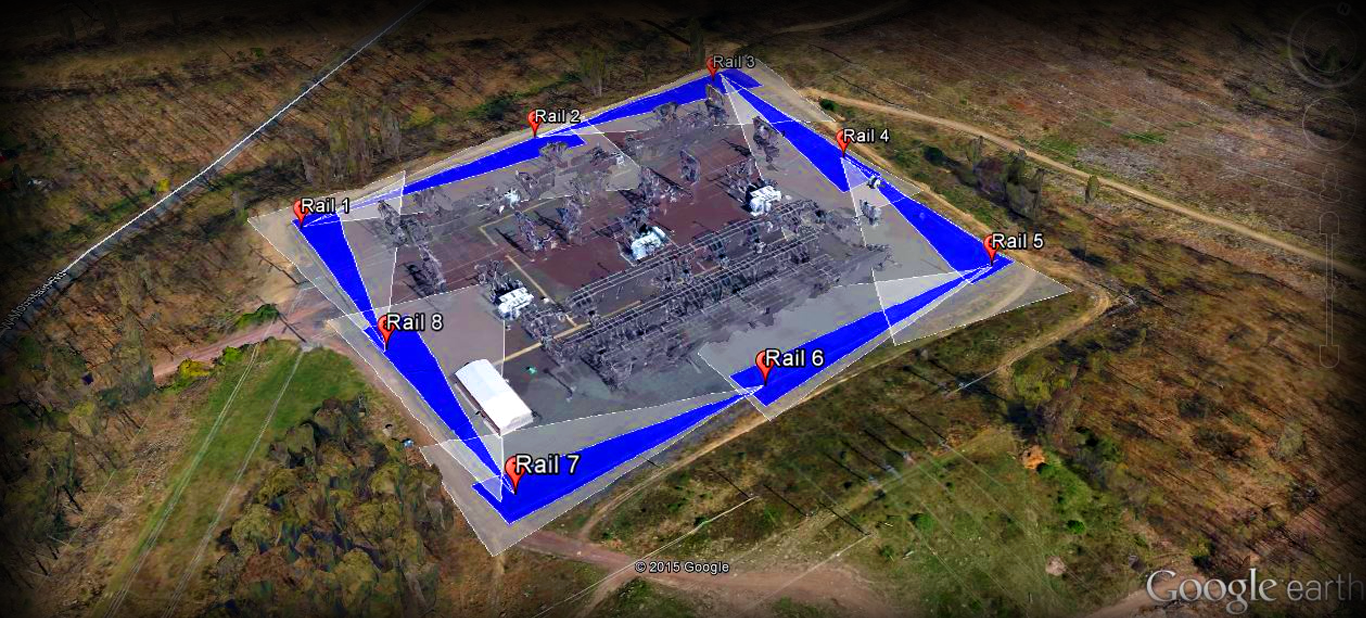 Ground Surveillance
Power Intelligence is an authorized resellers of Dynetics' Observation Without Limits (O.W.L.)™ ground surveillance system, providing world-class observation and detection equipment.
 Reliable Connection

 We integrate with  Starlink's LEO (Low Earth Orbit) Satellite data communications network for unprecedented access to uninterrupted internet connectivity even in the most remote locations.  
Neuron Data Gateway

Scalable, Secure Data Collection for Substation CBM Operations
MasterMind Analytics

Putting it all together: monitoring, sensor fusion, and data integration in one seamless platform