Providing real-time remote sensing and analytic CBM solutions that help your organization to maximize up-time in mission-critical environments. Our solutions and products are customized to your unique needs to capture, analyze and deliver mission critical information to your team of decision-makers in time to make a difference.

Our proprietary patent-pending analytics technology works in tandem with radiometric-grade thermal imaging cameras from a number of manufacturers to keep you operating, secure, and profitable.
Increasing Power System reliability, minimizing or eliminating service interruptions, and reducing operating expenses.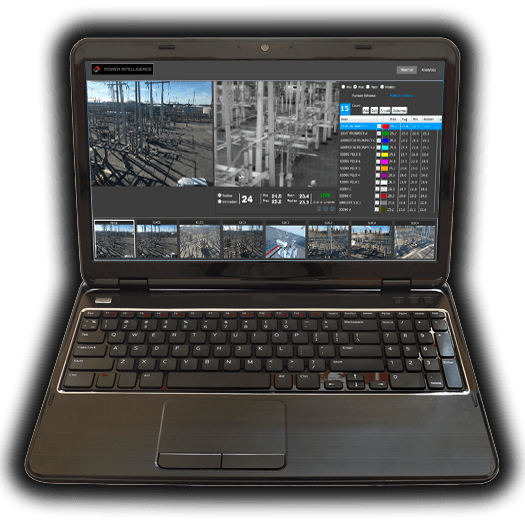 ---
Real-Time Critical Asset Monitoring
Our proprietary technology enables measurement and analysis of the previously unmeasurable. Utilizing persistent infrared sensors located at a distance from the energized components, we can continuously measure and analyze the health of every critical component in your power delivery ecosystem, from generation to distribution. Every bolted connection, bushing, disconnect and bus is continuously measured and compared to historical responses to similar circumstances. By developing these thermal profiles for every measurement point, our solution provides adaptable and scalable solutions that can significantly increase reliability and reduce or eliminate unscheduled outages.
---
Persistent Thermal Imaging
Permanently installing sensors and cameras replaces periodic monitoring with persistent monitoring. Our persistent thermal imaging software continuously compiles and shares data. This rapid access solution delivers visual analytics, making it simple to review and simple to understand. Our proprietary and patent-pending analytics software also recognizes and eliminates environment dynamics such as temperature and weather, reducing your risk for failure.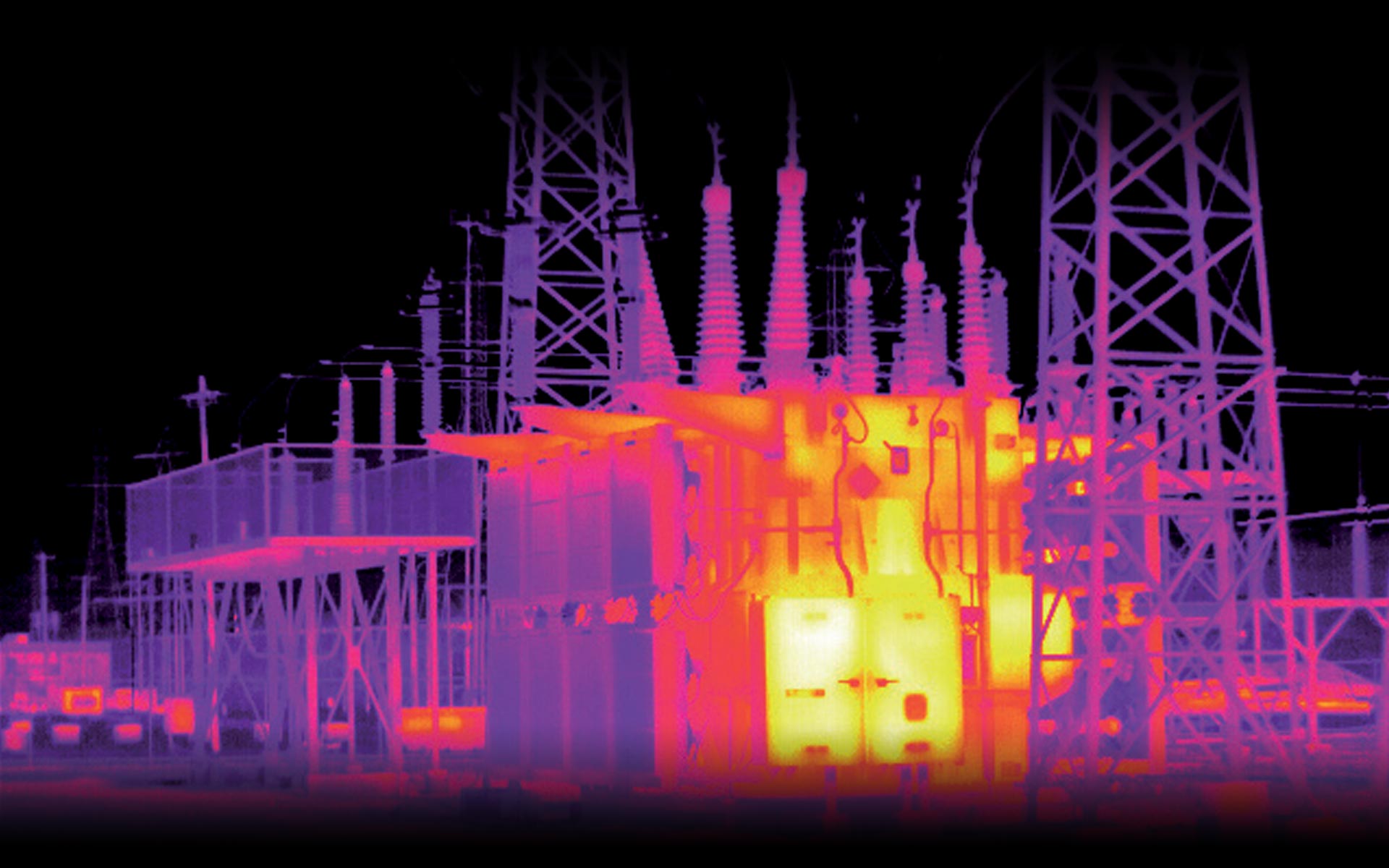 Frequently Asked Questions
1
What is Persistent Far-Field Thermography (PFFT) Analysis?
Permanently installed thermographic cameras measure thermal characteristics of devices from up to 200' away. Far-field images are captured and sent via sensors to an onsite or remote server. These images are added to a thermographic analytic software creating a radiometric baseline. The software creates a baseline indicator of inefficiency or physical defects of the monitored asset.
2
What is Radiometric analysis?
Radiometric analysis in a non-invasive, continuous monitoring solution that uses thermography and differential calculus. By adding a probe to this combination, a time series of images are charted and delivered.
3
Why is Persistent Far-Field Thermography (PFFT) important?
Persistent far-field thermography is an early detection of faulty or degrading conditions to critical apparatuses. Compared to periodical manual thermography, the return on investment is significant.
4
Is my handheld obsolete?
Yes! Your handheld is periodical monitoring device and doesn't factor in ambient temperature, wind speed, relative humidity. More importantly, you have no way to track and understand what is happening with your device.
5
What is Sigma Delta Tau?
Sigma - Standard Deviation among a group of related measurements. Delta Tau - Stability/Rate-of-change of SIGMA