What went wrong at JFK Terminal 1?
March 2, 2023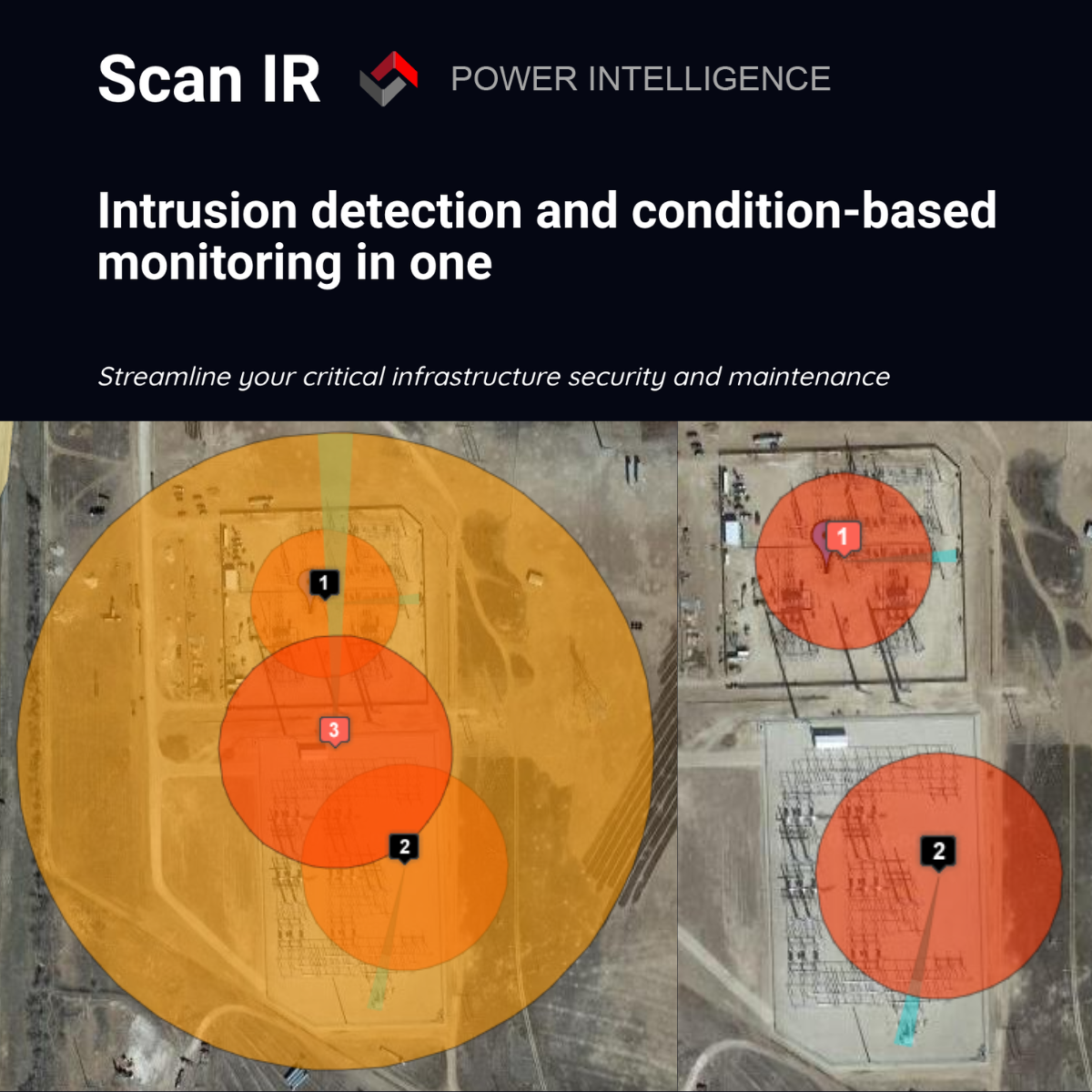 New infrared measurement combines intrusion detection and condition-based monitoring from single device
April 18, 2023
Dynetics, Power Intelligence announce cost-saving, hybrid surveillance solution
Mastermind Analytics and GroundAware integration promises unparalleled security and reliability
FOR IMMEDIATE RELEASE—Power Intelligence announced today the successful integration of the OWL GroundAware with the Power Intelligence Mastermind analytics platform for substations and utilities.
Mastermind is equipped with Power Intelligence's patented preventative maintenance analytics, which provide real-time condition-based monitoring, thermal and sensor fusion analysis. The customizable solution can be installed without planned outages and integrates with legacy site devices, as demonstrated when Georgia Power selected the technology to update the extensive underground power delivery network at Hartsfield-Jackson Atlanta International Airport following an 11-hour outage.
By incorporating Dynectics' OWL radar into Power Intelligence's MasterMind automation platform the combined systems can both detect intruders and monitor the condition of electrical equipment in a hybrid approach using the same thermal imaging camera for both tasks, saving costs by reducing the need for redundant sensors, eliminating periodic manual inspections and allowing for continuous monitoring of the entire site.
"Sites with existing OWL GroundAware Radar systems can also join their intrusion detection system and their condition-based monitoring systems through Mastermind," said Robin Thompson, Power Intelligence President and CEO. "And existing Mastermind clients can confidently invest in OWL GroundAware's best-in-class surveillance radar, knowing they will be able to gain a unified view of their site."
This platform will provide extra security for utilities and substations by using advanced technology to detect and warn of potential threats.
"With the integration of OWL GroundAware to MasterMind's Analytics suite, virtually every square foot of the substation may be automatically monitored, measured and assessed for both intruders and possible changes in equipment condition, helping operators avoid costly failures and resultant outages" said Thompson.
Dynetics' Observation Without Limits is a subsidiary of Leidos, Inc., which develops technology-based solutions for military, industrial, and commercial users of advanced sensor and information processing technologies. As one of the leading systems integrators in science, technology, and engineering, these solutions transform and enable the missions of its customers and rely heavily on the strength of its partners.
Power Intelligence provides substation monitoring, advanced signal processing, and radiometric analysis for real-time monitoring of critical high-voltage power delivery systems to electric utilities and major industrial power consumers nationwide.